Hello again my sweets,
So its the second week of the Melodies and I have already failed as I am a day late, so first I would like to apologise for that just last night I had some technical problems!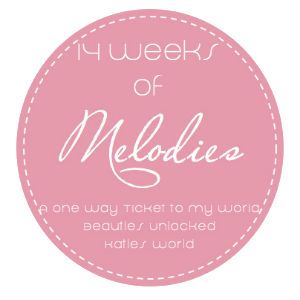 Welcome to a new blog hop & an exciting challenge.
The name of this game is 14 weeks of melodies. This blog hop will take place every TUESDAY.
The game will run from October 1st, 2013 through December 31st, 2013.
There will be a PRIZE for grabs at the end of each month.
On December 31st there will be a GRAND PRIZE for the blogger that was able to complete this challenge for all 14 weeks! :)
1. Pick a song that represents you or represents your mood this week
2. Share with everyone why you picked this song.
3. Grab our button to post it on your blog so others can join in :)
4. Link up your accounts. Each link up will count as an entry (blog, bloglovin, twitter, etc)
Disclaimer: In order to win you must be following your hosts.

Week 2 and my pick this week is a song that my boyfriend has been playing on replay for the last 2 months or so! Whenever I catch myself singing it always seems to be this song as I think its now engrained into my brain :P I have to also say that its another depressing and I promise all my songs wont be this sad :P so the band Radiohead was first introduced to me by my dad when I was younger and I love so many of their songs, then this summer my boyfriend got into them and I started listening to some of their different songs and albums :) hopefully you enjoy and go check out more of their stuff! So this week is 'Videotape' by 'Radiohead' :)
Thank you for reading, Bye :)